What's the equipments needed for making wire nails?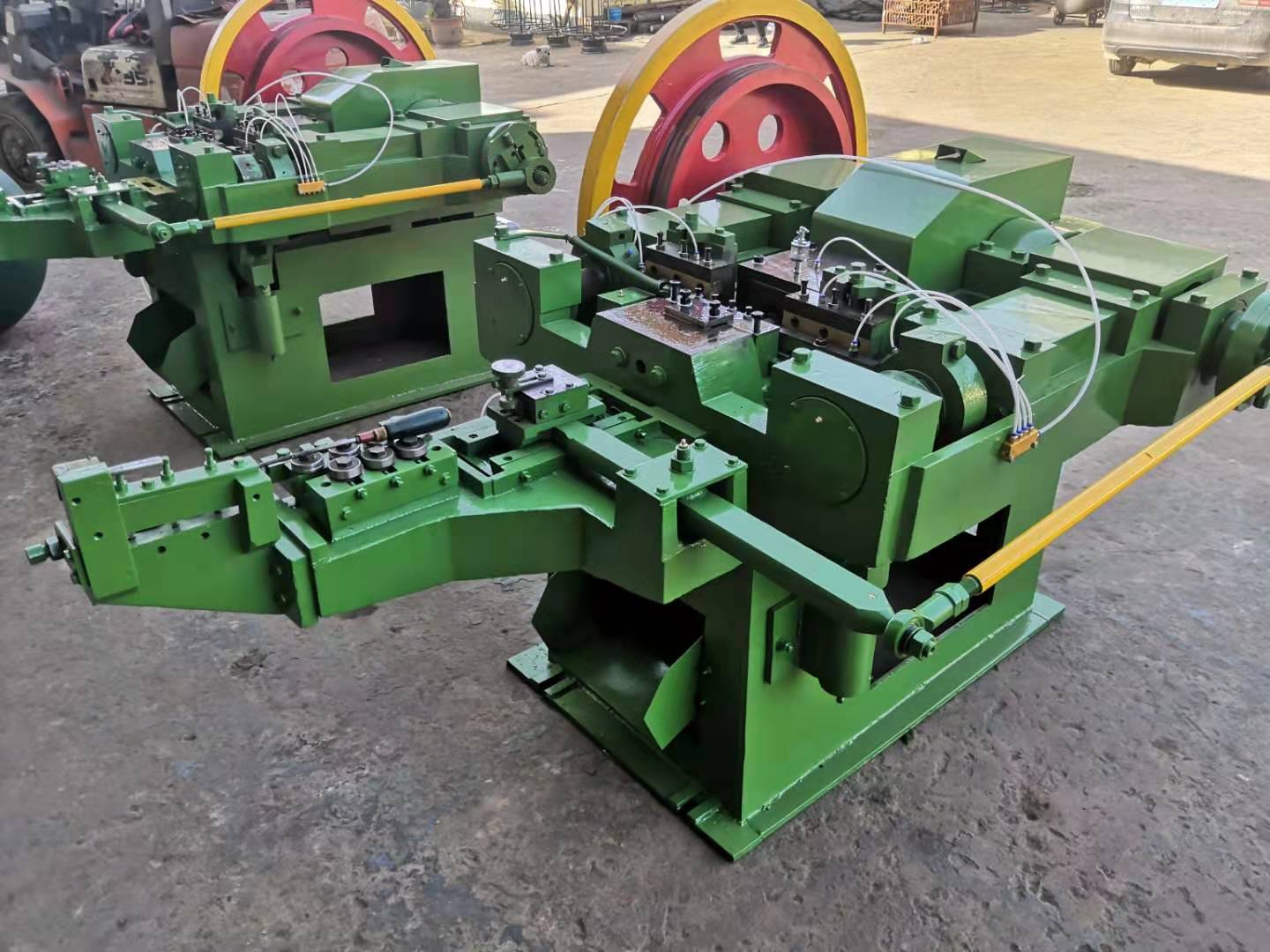 The necessary equipments for making wire nails are:
Automatic nail making machine: used to make nails, different model for different size of nails.
Wire drawing machines: to reduce the wire rods diameter from 6.5mm to 4.0mm, 3.7mm etc for making nails.
Nail polishing machine: to remove the iron dust and make the nails bright.
Accessory equipments for the nail production line:
Butt welding machine
Sharpener
Nail cutter grinder
Spare parts of the nail production line:
Nail mold
Nail cutter
Punch bar
Wire drawing dice
Raw material used for the nail production line:
Steel wire rods Q195
Wire drawing powder
Saw dust
Introduction of the z94 nail making machine:
This nails machine can feed the steel wire automaticlly.
This nails machine has the features of high speed, low noise.
All the main components, such as shaft, cams and gear, are made of qualified steel.
The nails made by the machine will be straight, the point of the nails will be sharp and symmetrical, the nails cap will be round, each nails will be perfect.
Specification of the nail making machine models:
Main Process Flow:
Steel wire—Steel wire drawing—nail making process—nail polishing— polishing bright nails—Packing
1, Wire drawing machine: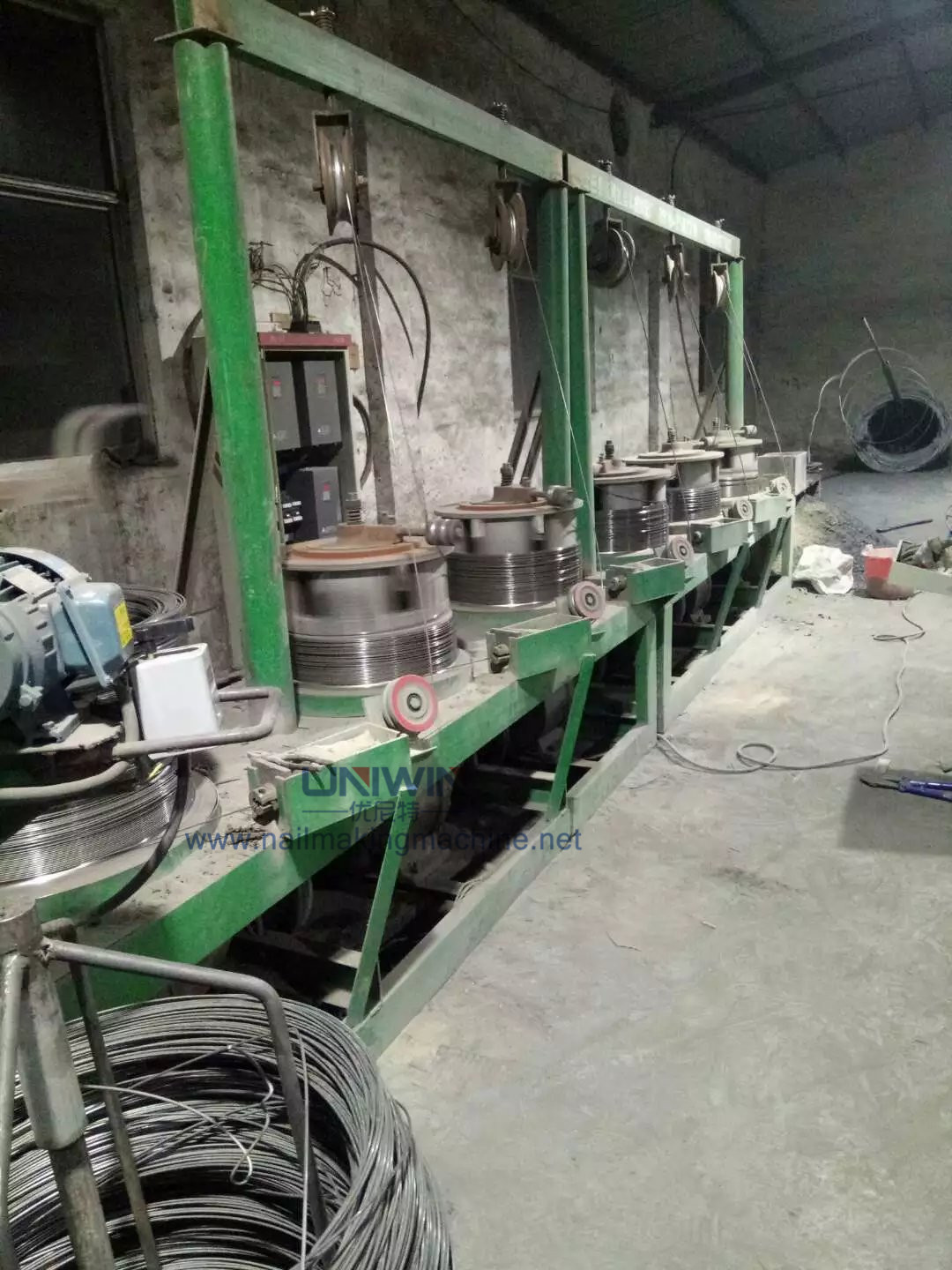 Drawing wire rods 6.5mm big diameter to different small diameter of wire for making nails.
If the wire is thick before entering the nail making machine, the drawing machine can process the wire thinner, then you can get the proper diameter of nails you need.
2, Automatic nail making machines: making different size of common nails
(Note: The specification of the machine as below)

3, Nail polishing machine: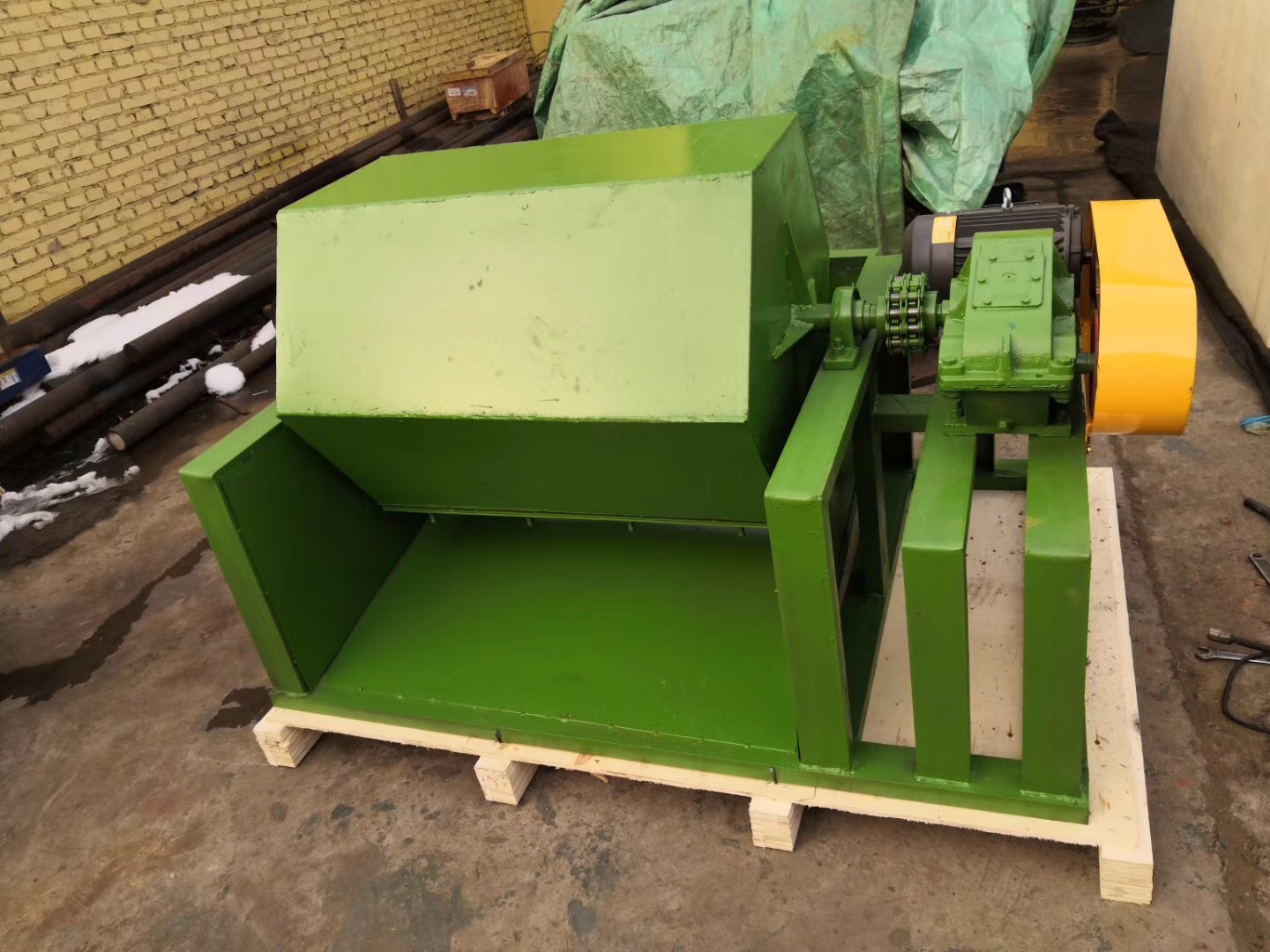 Making nails shining and beautiful.
When the nails have been made by the nail making machine, they will not be very shining, so you need the nail polishing machine.
Other accessories in the nail production line:
1, Sharpening machine
2, Nail cutter grinder: This is nail knife grinder. When the nail knife is not so sharp, you will need the machine to sharpen it.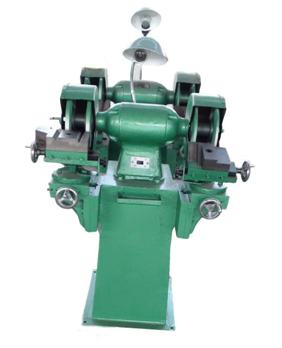 3, Wire reel :Hold the steel wire coil to make the nail making machine runs smoothly.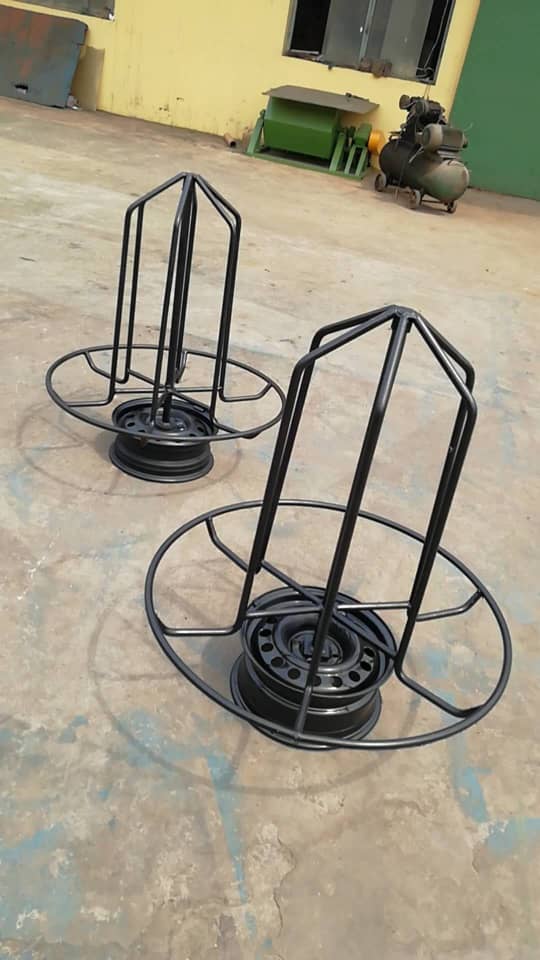 The above are the whole production for making wire nails/common nails.