What is Concrete Nails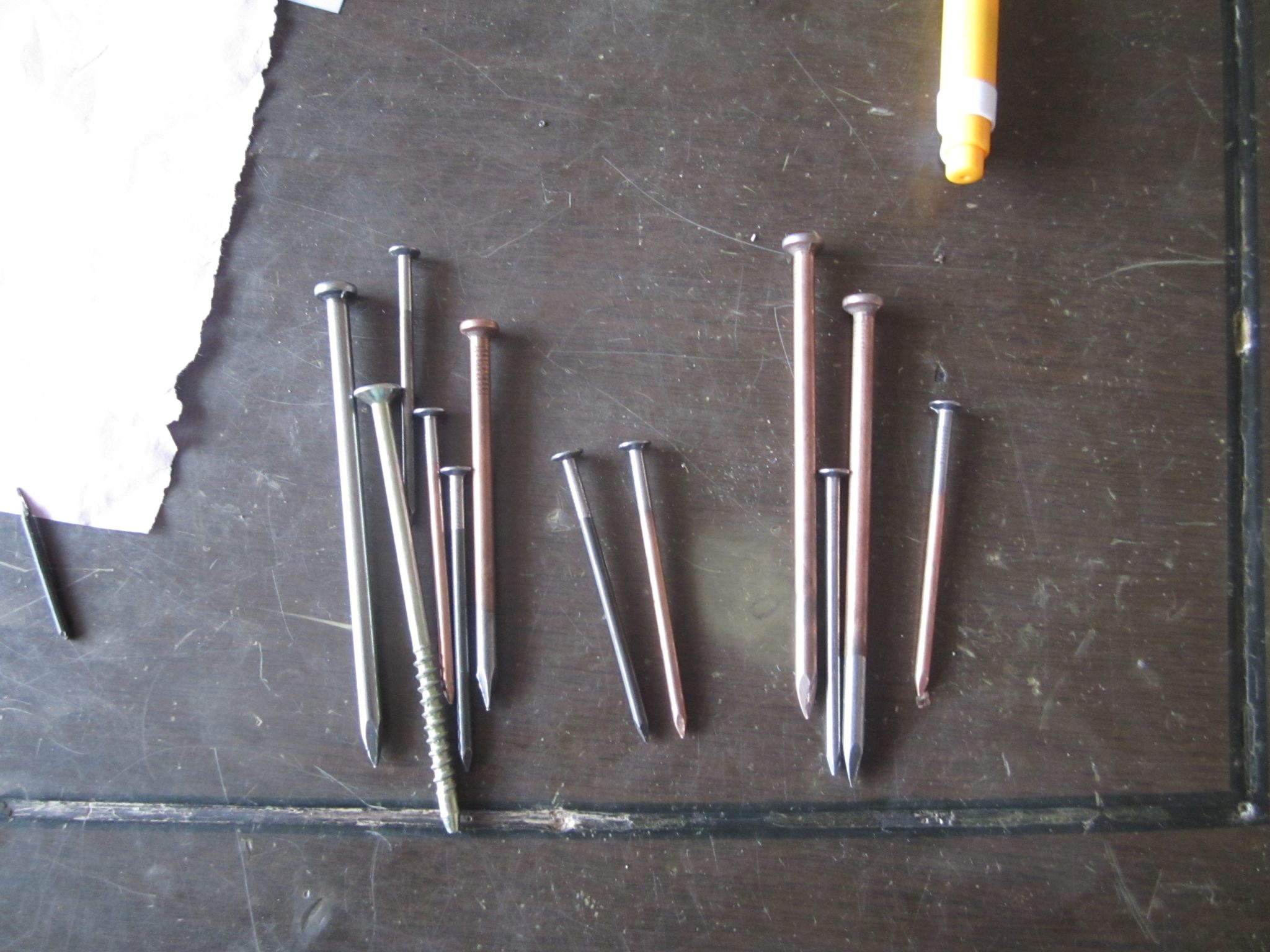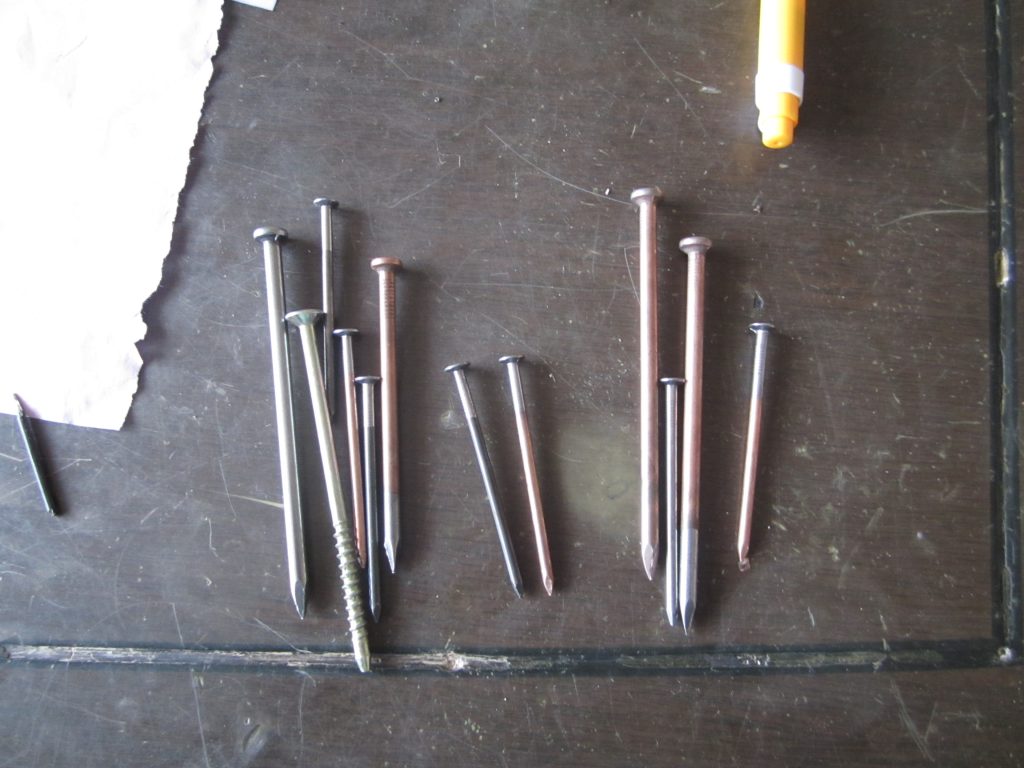 Concrete nails are hard metal nails made of high carbon steel wire and used for fastening objects to concrete. They have ridges on the shank that grip into the concrete, so they don't come loose when knocked.
Concrete nails are different from ordinary steel nails. Ordinary steel nails will break off if driven directly into hardened concrete or concrete bricks. However, hardened concrete or cement can still be nailed with special types of nails called concrete nails. These are usually made from high-carbon steel #45 or #60 wire number and are tapered at the end, with a small nail head and a very thick shaft. The shaft has longitudinal grooves along its length which help it adhere strongly to the cement, thus preventing it from being pulled out easily.
There are many types of concrete nails available on the market today. These include flat head, round head, smooth shank, ring shank, spiral shank, threaded shank and fluted shank concrete nails. These different types of concrete nails provide varying degrees of adhesion between the nail.
Working principle of concrete nail making machine: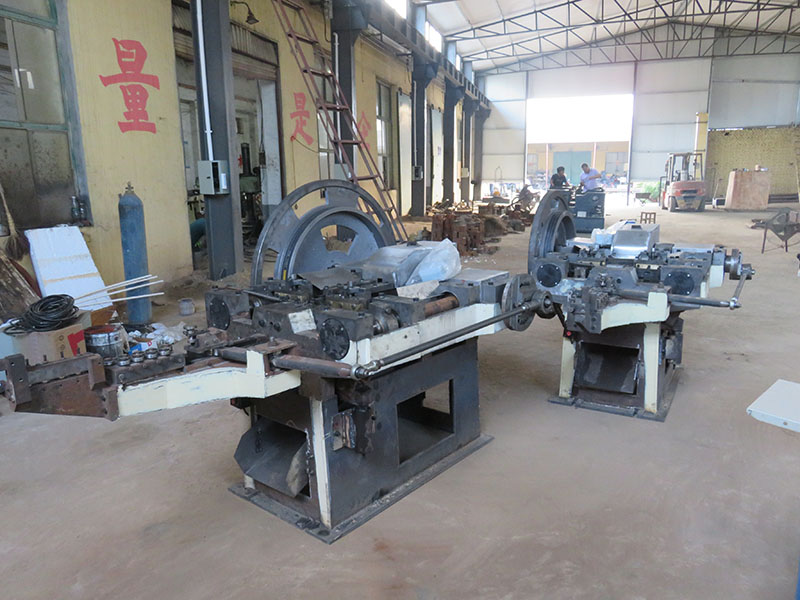 Concrete nail making machine includes the following components: uncoiler, straightening machine, cutting machine, nail polishing machine and nail packaging machine etc. All these components are assembled in one platform, easy to operate and transport.
1) The coil wire is loaded on the wire rack and straightened by the straightening device.
2) Then it will be cut and formed by the cutter head and mold respectively.
3) The nail will be polished in the polishing tank, which will make it smooth and shiny.
Parameters of Concrete Nail Making Machine
1. Capacity: 200-400pcs/min.
2. Power: 4kw
3. Nail Length: 30-100 mm
4.Nail Diameter: 2-4.5mm
5. Diemension: 1.9×1.4×1.5m
How a concrete nail is made:
We can see from this picture that it shows some nails produced by a concrete nail making machine. It has a smooth body surface and sharp tip.
The process of making concrete nails includes four steps: wire drawing, nail making, heat treatment, galvanization.
Wire drawing: a wire drawing machine draws wires that will be used for producing concrete nails. This operation greatly increases the tensile strength of the wires so it can be used as material for concrete nails.
Nail making: this step is to produce nails by feeding wires in a automatic nail making machine according to different sizes and shapes of concrete nails. The nail making machine has pre-set programs so that it can produce different kinds of concrete nails by changing its program settings.
Heat treatment: after producing, you need to quenching and annealing the concrete nails to make it hard enough and not bend easily.
concrete nails production line includes: wire drawing machine, nail making machine, heat treatment furnace and galvanization equipments.